Yes! I feel led by the Lord to join MDO's staff!
All of our staff members have a personal relationship with Jesus Christ.
Our teachers are loving and enthusiastic about helping your children learn how to problem solve, gain knowledge academically and spiritually and how to function in their everyday world.
Each classroom is staffed with a lead and an assistant teacher. The children to teacher ratios meet or exceed those required by the Virginia Department of Social Services. Lead teachers are active Christians with a college degree or a minimum of 5 years experience working with children.
All positions require a high energy person with a love for the Lord and children.
Staff receive annual training in child development and are routinely trained and certified in First Aid,CPR/EpiPen.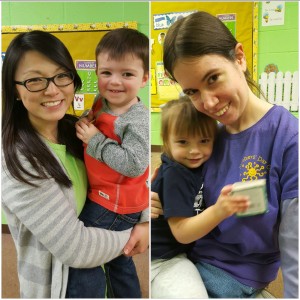 TO APPLY, Remit a cover letter and simple resume to:
mdodirector@jerusalembaptist.com
Our preschool year is September through May
Substitute Teachers: DAYS: Mon,Tues, Wed, Thurs HOURS: 8:30-1:30 $9.00 hourly
This position is an on call position any time Monday through Thursday. Be part of our special list of teachers whom we call when we need an extra hand or if someone on our staff is unable to make it to work. Persons considering being a substitute must love children and be available to be in any classroom where needed.
DESCRIPTION:
More information regarding all positions provided at interview. All positions require a high energy person with a love for the Lord and children. A self-motivated person willing to be guided by the Director will be a great fit. A Background check, Health Form and TB test is required for all MDO staff. Teachers are trained in August.